Installation and support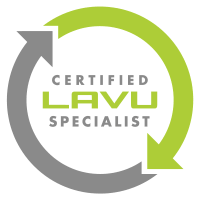 We want you to have the best possible experience with POS LAVU. As a Certified Specialist and value- added reseller, we are here to custom fit a solution tailored to your needs.
The "hardest" part of the POS LAVU installation can be configuring your network to work with POS LAVU. If you can configure a wireless network and wireless devices to communicate properly, most likely you're all set, although we STRONGLY recommend having a completely wired network for at least the printers to avoid any unwanted ticket loss. We also provide remote support if you run into any snags. We also suggest that any "public" access be separate from your POS network.
Each location and network is unique. With over 15 years in the Information Technology services industry, and with numerous industry certifications, we have experience in hundreds of different network installs. If you don't have any computer or networking experience and just need things to work, have no fear, we have some great options available.
If you want a proper install, we can recommend the following options:
If you're tech savvy enough, you can install and setup POS LAVU yourself. We offer phone and remote support at an hourly rate for your install or configuration.
Hire a local computer technician if we happen to be outside of your local area. We will work with the local technician to make sure everything is properly planned, configured, and installed properly. We also run an Information Technology consulting company and can help you find that right company or person.
Don't want to chance it? Hire us to come to you. Contact us for more information.
We are very competitive and will provide a customized quote based on your needs and requirements.
Support packages available at discounted rates based on your needs.
Remote phone support as needed is billed at an hourly rate.
Menu programming and basic training is also available at an hourly rate.
We work very closely with POS LAVU support to resolve any software and hardware issues.
Network Issues Tip
iPad and iPods/iPhone can jump wireless networks if other wireless networks are available. If devices are not on the same network, they will not print. Set static IP addresses for all printers.
Use Preferred Hardware
If you have existing routers, cash drawers, and printers, contact us first to make sure they are compatible with POS LAVU. We highly recommend CradlePoint routers, Epson printers, and APG cash drawers.
If you want to know anything about how our Point of Sale solutions can help your retail or wholesale business achieve more the Finland Technology Solutions team will only be happy to help.